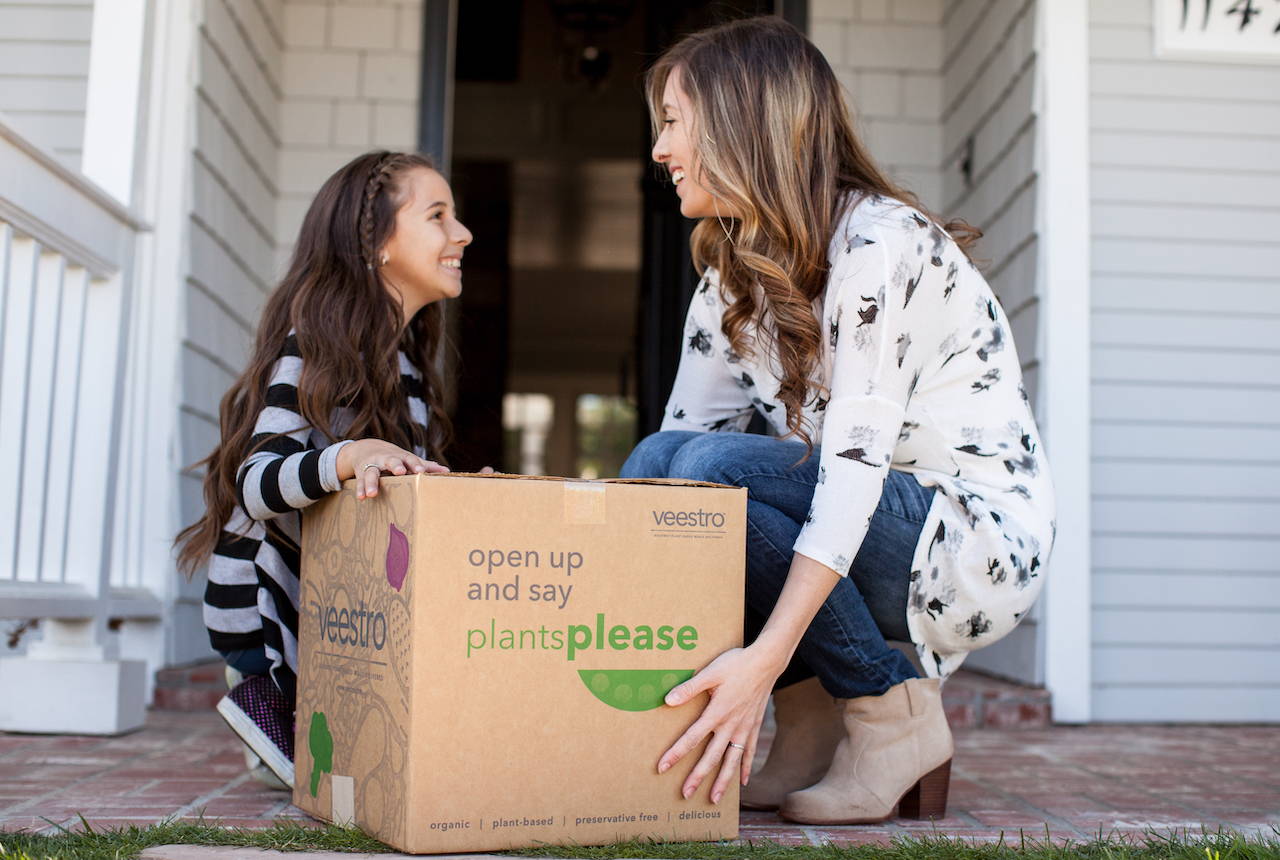 PRESS RELEASE - 04/04/2016
Veestro raises $1.5 million to fuel continued brand growth
The Investment signals Veestro's continued expansion amidst fast-growing category of Healthy and Organic Meal Delivery Services
(Newbury Park, CA) April 4, 2016 – Veestro, the leading gourmet plant-based meal delivery service, announced today that it has secured $1.5 million in financing, an investment led by M&A Capital, Inc. and Starcorp International S.A. The funding will accelerate the company's aggressive growth driven by health-minded consumers looking for convenient solutions to meal planning and preparation.
Since the company's launch in 2013, sales have increased by more than 300% per year, mainly due to the ever-increasing trend of healthy eating paired with the growing need for day-to-day convenience.  "Plant-based diets are generating conversations every day which are fundamentally transforming the way consumers think about the food they eat" commented Mark Fachler, Founder and CEO of Veestro. "America is becoming more and more health conscious, yet at the same time they are looking for solutions to make life easier. This is where Veestro comes in, offering the solution for people who want to eat healthy, organic, plant-based meals, but don't have the time to go food shopping or to cook a meal. It saves them from the trap of 'fast food', which is usually extremely unhealthy."
Building on this momentum and the current demands driven by consumer behavior, Veestro will use the financing to build and equip a new 20,000 sq. ft. production facility, establish a new distribution center on the East coast, support marketing efforts, and finance a select few strategic hires. As Veestro executes expansion plans in the first half of 2016, the brand also looks to unveil a rebranding in the first half of the year.
"Finding innovative, successful, and disruptive business concepts in the food industry is a challenging task," noted Oliver Preuss, Principal, Starcorp International S.A. "Veestro encompasses all of these attributes and more. Their delicious, healthy and organic plant based home delivery meal business concept embraces society's ever evolving awareness of the benefits provided by living a healthier lifestyle. Veestro allows easy access for busy individuals to the advantages afforded by healthy organic food. We believe to have found the ideal partner to take advantage of this ever growing market trend."
Carlos Garcia de Paredes, Director at M&A Capital, Inc. echoed the brand growth potential sharing, "Not only is the organic food industry growing at double digits every year, but is only 5% of the food industry as a total. With the healthier lifestyle of millennials, and their preference for convenience, there is no doubt Veestro will become a household name." 
"Our vision has always been about making healthy food available to everyone", noted Monica Klausner, Co-Founder and CMO of Veestro. "We are thrilled to be partnered with M&A Capital, Inc. and Starcorp International S.A. to accelerate this process."
For more information on Veestro, please visit www.veestro.com.
Contact: press@veestro.com