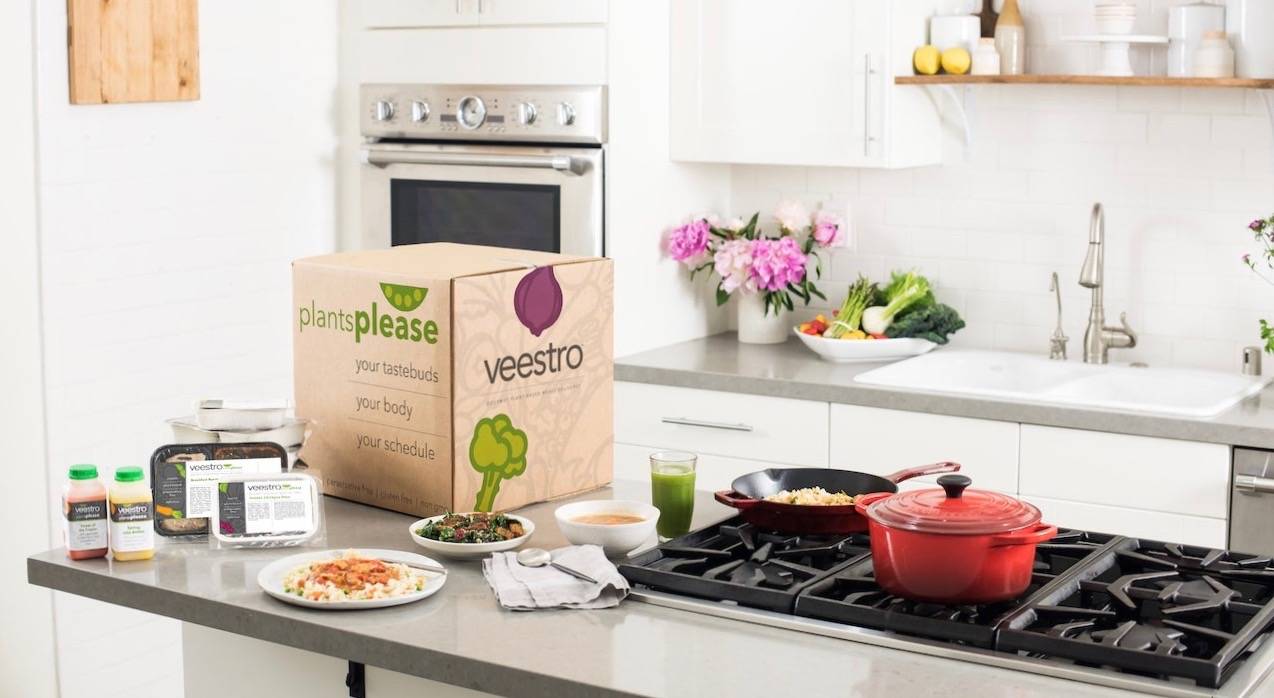 PRESS RELEASE - 03/04/2019
Veestro takes giant leaps to reduce the company's carbon footprint
Plant-Based Meal Delivery Program Opens East Coast Distribution Center, Introduces 100% Recyclable Packaging
(Los Angeles, CA) March 4, 2019 – Veestro, the leading plant-based meal delivery service, is excited to kick off 2019 with two brand announcements, both of which showcase the company's growth and advancement in helping the environment.
East Coast Distribution Center: Continuing to meet consumers' demand and preference to eat more plants, Veestro is now shipping from a new East Coast distribution center in New Castle, DE. Since launching in 2013, this is the first shipping center outside of the company's headquarters, located in Los Angeles, CA. This new distribution center allows the brand to deliver their chef-prepared, plant-based meals anywhere in the U.S. in under three days.
100% Recyclable Packaging: On the heels of the new distribution center opening, Veestro is also excited to announce the shift to 100% recyclable packaging. All meals will continue to come packaged in compostable carton trays or recyclable BPA-free plastic pouches, with the newest addition being curbside-recyclable insulation. As Veestro already reduces food waste by providing 100% plant-based frozen meals, the move to 100% recyclable packaging brings Veestro's eco-friendly mission full circle.
"We've tested many different options over the years to shift to 100% recyclable packaging and we're thrilled about our second facility as it was an integral part in officially allowing us to make the shift," notes Monica Klausner, co-founder and CMO of Veestro. "Shipping from both coasts significantly cut down our transit times, allowing for less packaging to keep our meals frozen upon arrival. Our customers will also receive their orders in three days or less now, so it's truly a win-win."
With environmental protection and sustainability near and dear to Veestro's brand mission, the importance of making this change has been a long time coming. The company's philosophy is simple – eat more plants however and whenever you can – to make better choices that positively affect your health and your environment.
"This has been a business objective of ours since launching in 2013. We're looking forward to continuing to reduce our carbon footprint and make an overall difference in the meal delivery industry in the years to come," commented Mark Fachler, co-founder and CEO of Veestro.
Since its 2013 launch, the meal delivery company has delivered millions of frozen, plant-based meals to consumers across the United States. Unique in the category, Veestro offers consumers the convenience of receiving ready to heat-and-eat plant-based meals directly to their door. All meals are chef created, fully prepared, made with organic ingredients and preservative free.
For more information on Veestro, including news, promotions and giveaway offers, healthy living tips and more, please visit Veestro.com.
Veestro delivers fully-prepared, healthy, and delicious plant-based meals straight to your door, anywhere in the US. Created by a brother/sister duo Mark Fachler and Monica Klausner, who grew up in Costa Rica learning to appreciate the value of a home cooked meal, Veestro delivers a complete solution to its customers: healthy-plant based meals, handcrafted from wholesome ingredients, ready to heat and eat. Veestro meals are all-natural and made with organic ingredients, preservative-free and high in protein and fiber, packed with nutrients and simply delicious – straight from your refrigerator or freezer. Veestro prides itself on being part of movement that proves you don't have to sacrifice taste and convenience for health-conscious, nutritious food.